Business Health Ireland | Facilities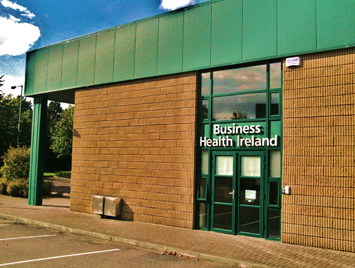 Business Health Ireland is located in East Gate Business Park in Little Island in Cork City, we are off the N25 Cork-Waterford Road, just 2 min from the Jack Lynch Tunnel. Our clinic provides full range of medical testing facilities, including:
Audiometric and sound booth (hearing test)
Spirometry (lung function test)
VDU and Keystone screening (eye test)
ECG (heart rhythm)
Phlebotomy (blood test)
Drug screen
Urine testing
Skin allergy test
Blood pressure monitor
Oxygen therapy and resuscitation kits including AED
Occupational and Environmental Air Sampling
Occupational and Environmental Noise Measurement
We have ample car parking space, and look forward to welcoming you to our clinic. If you would like directions to our clinic, please visit our Find us page.