Services | Additional Services
As part of Business Health Ireland's goal of providing a fully comprehensive and holistic care for your employees, we have fully qualified professional associate practitioners offering additional services including emergency and first aid training, dietetics, acupuncture and physical therapy.
Emergency and First Aid Training
Business Health Ireland provides emergencies and resuscitation training, and occupational first aid training, conducted by certified instructors to allow trainees to develop the skills, teamwork and organisational skills necessary to effectively manage emergencies and to reduce the potential morbidity and mortality in such situations.
Business Health Ireland courses include:
Basic Life Support
Advanced Cardiac Life Support (ACLS)
Occupational First Aid (OFA)
Sports Injury First Aid
Using Automated External Defibrillator
For more information, please contact us.

---
Dietetics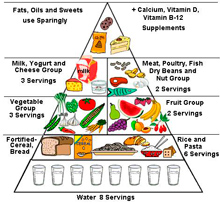 Nutrition is an acknowledged factor in promoting and maintaining health. Dieticians uses health promotion, disease prevention and treatment strategies that support your employees to make healthy eating and active living choices. These strategies are known to reduce the incidence of chronic illnesses and reduce healthcare costs and costs to organisations. Healthy employees = healthy companies
For more information, please contact us.


---
Acupuncture
Acupuncture is a healing technique originating in China thousand of years ago, and involves the insertion of extremely thin needles in your skin at strategic points on your body. The traditional Chinese theory explains acupuncture as a technique for balancing the flow of 'energy, life force' chi/qi. Acupuncture has been shown to relieve pain and reduce the nausea, vomiting after surgery or chemotherapy. It is also believed to help in symptoms of fatigue, stress, headaches and to improve an individual's general well being.
According to the Mayo Clinic in USA, western practitioners view acupuncture as a way to stimulate nerves and soft tissues, which is believed to boost the body's natural painkillers and increase blood flow. The UK NHS's National Institute for Health and Clinical Excellence (NICE) reported that short-term courses of acupuncture is cost effective in improving pain control and recommend acupuncture as a form of complementary therapy for back pains.
Business Health Ireland offers acupuncture as part of our multidisciplinary management for suitable individuals after appropriate medical assessment.
For more information, please contact us.

---
Physical Therapy and Sports Therapy
Physical Therapy is a holistic and patient-centred approach focusing on the evaluation, prevention and manual treatment of soft tissues (muscles, tendons, ligaments, fascia) conditions. Its goal is to relieve symptoms, limit impairment of functions and restore physical functions.
UK NHS's National Institute for Health and Clinical Excellence (NICE) recommend physical activity and manual therapy as part of the treatment modalities for back pains.
Business Health Ireland's physical therapist will devise a structured and individually tailored exercise programme, manual therapy and follow up programme to manage an individual's soft tissue disorder. In many cases, such disorders are managed in a multidisciplinary way involving other healthcare faculties including physician, psychologist and dieticians.
For more information, please contact us.

---